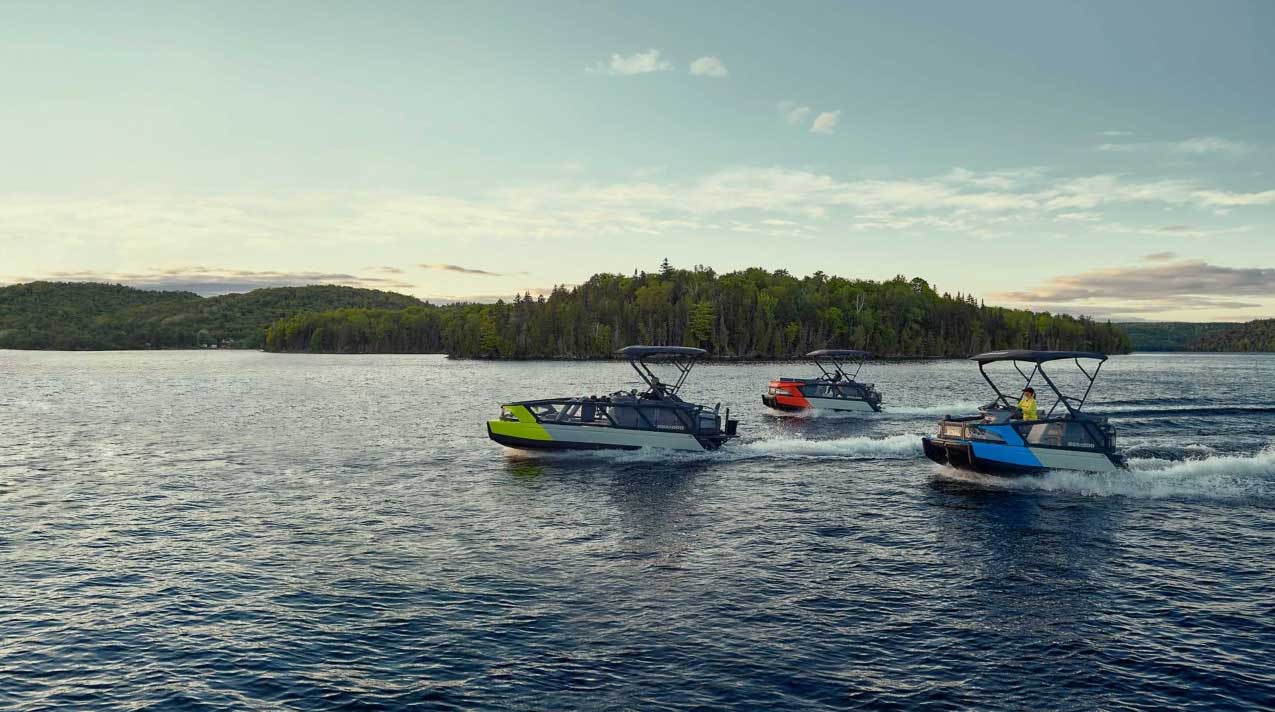 Discover just how unique the Switch® experience can be with friends and family.
The Pontoon with a heart of a Sea-Doo
The space of a pontoon with the attitude of a Sea-Doo personal watercraft. That means plenty of room for friends and family to share in the thrills and excitement of every adventure.
Effortless, intuitive and stress-free handling
Stress doesn't deserve a place on the water. The simple, intuitive Switch® handling is so second nature, it's like riding a bike. Easy to steer, dock, launch and load.
Fully customizable from rail to deck
As family and adventures transform, so does the Switch®. With an astounding array of innovative, modular accessories to fit your family's needs, it can be easily adapted to any adventure.
Pre-Order Your 2023 Sea-Doo Switch® Today!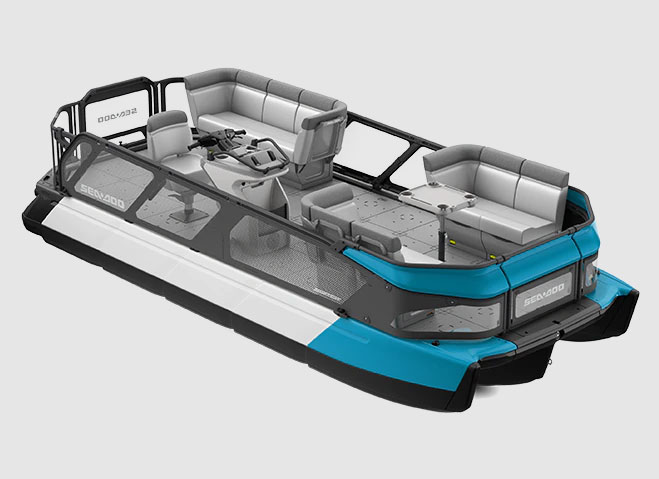 "Geared and styles for the active adventurer with watersport-ready features and spacious versatility"
Specs:
Seats: 5-10 Passengers
Length: 13-19 FT
Power: 130-170 HP
 
Key Features
Intelligent brake and reverse
3 driving modes (Sport, ECO and Cruise Control)
Switch modular deck with LinQ quick-attach tiles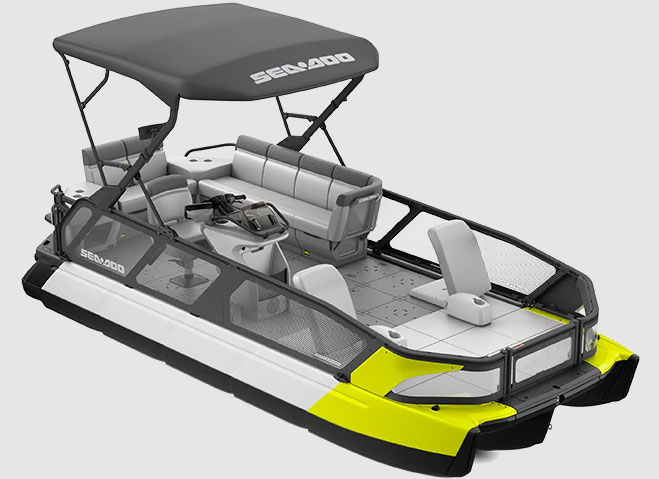 "A new way to live the Sea-Doo life. Fun, adaptable and modern with never-before seen value"
Specs:
Seats: 5-10 Passengers
Length: 13-21 FT
Power: 170-230 HP
3 Colors to choose from!
Key Features
Garmin 7" touchscreen GPS
Sport lounge area with sun pads and backrest
Inflatable holder, rearview mirror and ski mode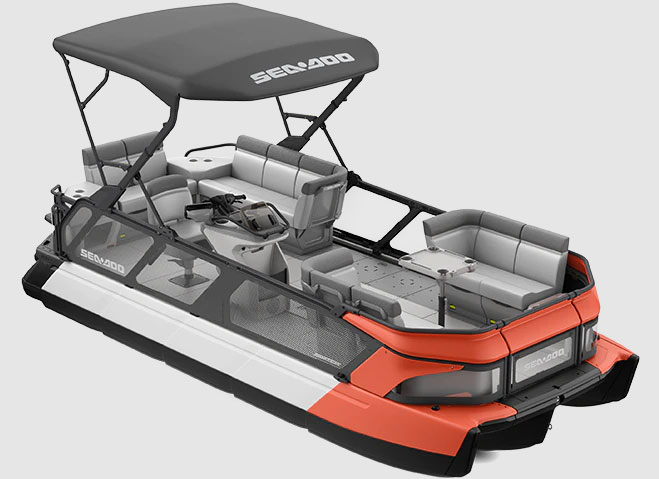 "Taking your on-water journey with friends and family to a new level of comfort and convenience"
Specs:
Seats: 8-10 Passengers
Length: 18-21 FT
Power: 130-230 HP
3 Colors to choose from!
Key Features
BRP audio system
Swim platform with LinQ attachment points
Garmin 7" touchscreen GPS